Siaba Island Komodo, Getting There and Things to Do
Siaba Island is an island located within Komodo National Park. The island offers a perfect spot for snorkeling and diving. You can find diverse marine life with amazing coral reefs on the island.
The Island is also known as a turtle city island due to the large number of green turtles found on the island. Besides that,  you will also find beautiful white sand beaches and the best viewpoint from the top of the island.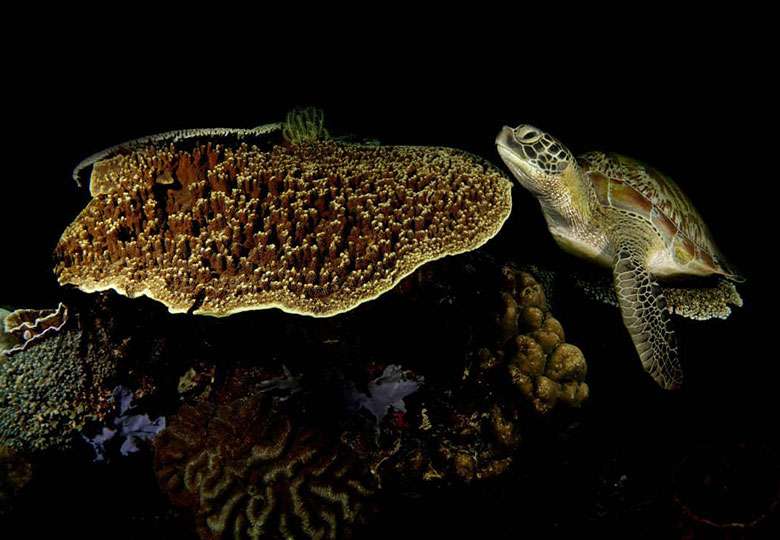 Getting to Siaba Island
The only best way to get to the island is by joining one of the Komodo tours from Labuan Bajo, Flores. You can join a day tour or Liveaboard. These tours will include visiting some of the islands in Komodo National Park.
Labuan Bajo is the main entry point to explore the Komodo National Park including the small islands surrounding it. Getting to Labuan Bajo is easy by flight from Denpasar, Bali. It takes approximately one hour. Once arrive in Labuan Bajo, you can decide to join a Komodo boat tour to see Siaba Island.
A day tour by high-speed boat from Labuan Bajo to Siaba is also possible to do. This way will most serve on a private trip. Otherwise, if you are a diver, you can join a Komodo dive trip from Labuan Bajo.
What you can expect to see and things to do on the Island?
Siaba Island is famous as a place where you have the possibility to see turtles. The island also has a perfect coral reef and colorful fish. On the island, you can find green turtles and blue-spotted stingrays, pufferfish, and if you go diving, you will find white-tip reef sharks.
The best things to do on the island are:
Snorkeling and swimming. If you join the leisure tour package, you will only possible to do snorkeling on the island. Enjoy the amazing underwater world and see the turtle.
Lounging on a white sand beach and hiking for a beautiful view of the island. If you expect to do these, you can join a leisure tour package from Labuan Bajo.
Diving is a recommended thing to enjoy the island. You can join a day dive trip or a Liveaboard dive trip from Labuan Bajo. This way will allow you to see much of the amazing underwater marine life on the island.
Most of the Komodo tour packages will include Siaba Island Komodo as one of the destinations to visit.